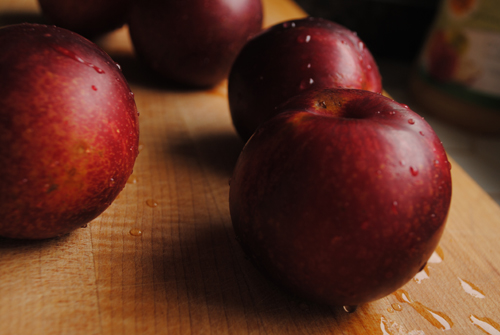 I've been taking this food photography course for the last few weeks with Anne Fishbein of the LA Weekly. It's been a great opportunity to force myself to take photos and to bake. It might seem odd, for someone who loves baking for it to have to be forced on me, but work has been quite demanding lately and, for me, baking is an escape that I prefer to engage in when I can enjoy the process. Having time allows me to tinker. It allows me to be creative.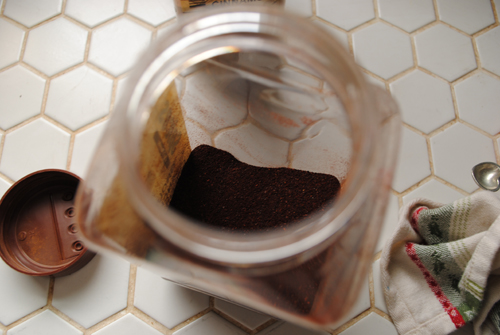 Yesterday, I set out to make this recipe for fig vanilla shortbread with a honey glaze. But, there was also a pumpkin beer brew happening in the backyard that I assisting with, and by the time I realized I didn't have my camera (which I needed to photograph the process for a class assignment) and asked the boyfriend if he would be so kind to retrieve it (he was), I was already starting to lose the good light in the kitchen and there was a bit of a party happening outside. Given that I prefer to quietly bake alone and take my time when I'm playing (as opposed to when I'm producing an order - then, I blast rock and roll and move like a speed demon), I held off until this morning.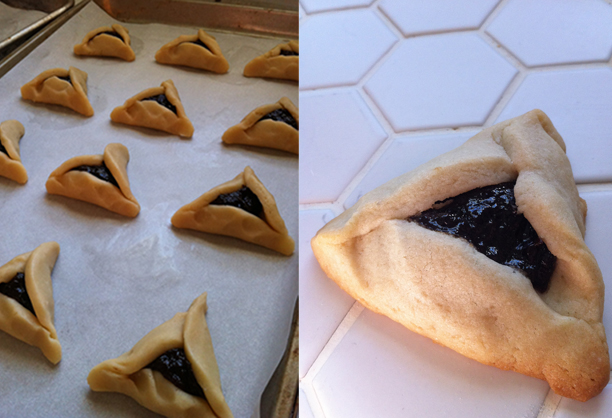 Tomorrow is Purim, the Jewish holiday that commemorates the deliverance of the Jews from Haman's murderous plot.  To celebrate the foiling of Haman's plans by Mordecai, customs include drinking wine, wearing masks, reciting the Scroll of Esther, giving to the poor, and exchanging foods and drink. According to Chabad.org,
"It is a mitzvah to drink, and drink to excess, on Purim...the concept of becoming intoxicated on Purim to the point that one's reason is totally incapacitated is a legitimate Halachic position."
Tomorrow, the bf and I were already heading to Solvang and Santa Barbara to go wine tasting, so that's perfect timing! And, while I'm not Jewish, my bf is and I love celebrating the customs of all faiths. So, in honor of Purim this year, I picked up some fun masks for us and made one of the traditional desserts: Hamantaschen ("Haman's pockets"). It's a triangular-shaped shortbread-esque (or non-dairy) cookie filled with poppy or fruit filling. I'm surprising him with them tomorrow on the drive up to wine country. For the filling, I relied on
this recipe from the New York Times
. After all, the article claims it makes "perfect Hamantaschen!" The recipe makes an insane amo...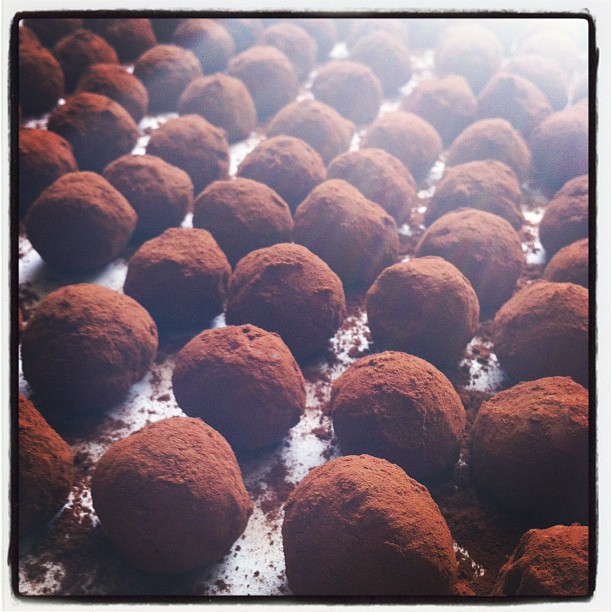 Right now, I'm in the weeds. And I love it. Days before a big order or event, my mornings, nights, and weekends are spent planning, ordering, baking, packaging...I'm a petite, one-woman cyclone that seems to never stop whirling between my day job and Secret Marmalade. But, it's in these moments that I am so grateful. Two years ago, this was a mere hobby. As soon as I stepped into the world, I knew it wouldn't be a mere fling - I found that I could talk about technique, and ingredients, and chemistry, and chefs, and innovation, and brainstorm with others for hours. When I'm not baking, I'm reading about cooking, admiring the work of other chefs I admire, or watching a show about food...and often, this leisure leads to new ideas. Lately, there hasn't been a lot of time to do much other than work on the orders. And, that's ok. I've worked hard this year to take my company to the next level and I'm proud of where we've come in just a year's time. In 2012 alone, we've revamped the website, overhauled the menu, been involved in one
Unique LA
(and are about to do our second on December 1 and 2), appeared on
Cupcake Wars,
been a part of the
Beats for Boobs
charity event in Hollywood, are participating in the upcoming
Tuesdays rule. That's because every Tuesday, some editor friends and I meet up at a local bar to play trivia, drink beers, and stuff our faces with fish 'n' chips, chili, and patty melts. But, really, we're there for the trivia. After a foiled attempt last season, we were determined to make it into the top 30 teams that would compete in this season's tournament. To encourage my teammates, I try and make a point of bringing treats to trivia nearly every week. During the course of the four-month season, I've brought cinnamon oatmeal cookies,
Tell-Tale Heart Brownies
,
caramels
, and much more. Many of these products are now available in our
online shop
(we ship nationwide and we deliver around Los Angeles). But, one week, I was particularly inspired by
Sprinkle Bakes' peanut butter cup brownie cake
, so I decided to make four mini versions for my teammates. They were quickly devoured. First, I made the brownie cake batter.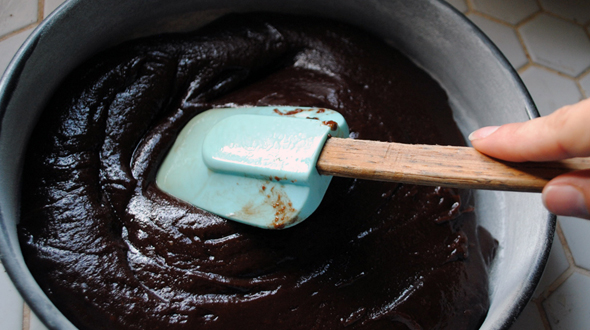 Then, I made the peanut butter filling. Doesn't it look like snow?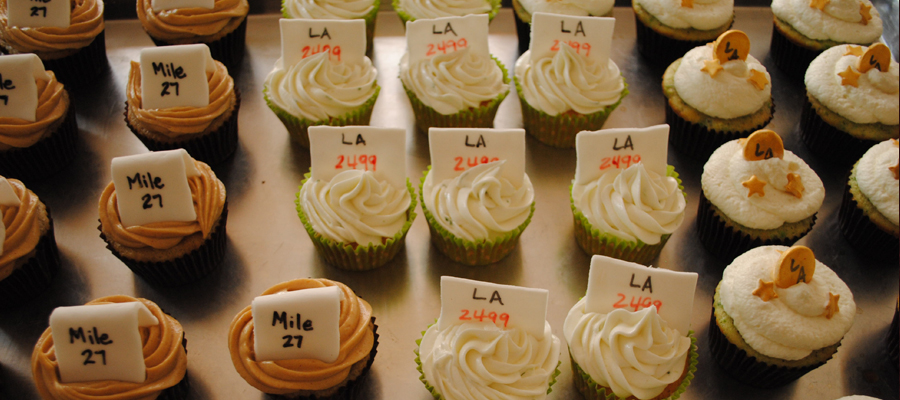 Wow. I can't believe I just wrote that, but it's true! This past Sunday night, the "LA Marathon" episode aired starring 4 teams of bakers – including Secret Marmalade (even though the show accidentally named us Sweet Marmalade).
Doing the show was such an experience and I love the cupcakes that we made: Sweet Pea Cupcakes brushed with stout beer and topped with a whipped Goat Cheese frosting, Banana Cupcakes topped with a Peanut Butter Mousse frosting, Watermelon Cupcakes topped with a Lime Buttercream, and Chocolate Cupcakes topped with Coconut Buttercream.
In fact, Secret Marmalade's Sweet Pea Cupcake is now one of my favorite cupcakes!
Did you watch the show Sunday night? Let us know what you thought of Secret Marmalade – or is it Sweet Marmalade?
xoxo
Rebecca
There's nothing like a little inspiration. The past few weeks have been filled with it. On Sunday, I was gifted with four lemons so that I could "do something" with them. What that "something" was, was entirely up to me, so long as I gave at least some of that "something" to the one who shared their lemon crop with me. I racked my brain. I Googled. I Tastespotted. I Martha Stewart-ed. The last time I made something from gifted lemons was when I baked (and whisked my heart out) a lemon sabayon with a pine nut crust for my next door neighbors. I didn't want to bake another tart. I didn't want to make cupcakes. For a few days, I seriously considered making vanilla bean-infused lemon marmalade, but canning is a process, and I'd rather take the time to make marmalade with fourteen lemons than four. And then I saw it. Of course. Candied lemon peels. The gifter was going on a trip and they'd make a great on the road snack. Plus, creating them would give me the opportunity to try a new technique. I love candied ginger and such things, but I'd never made my own before. And, this would only use the lemon peels…allowing me to make sorbet or something else soft and creamy with the flesh of the lemons. I followed the
recipe from The Luna Café
. It's just one of their many mouth-watering recipes....
The four lemons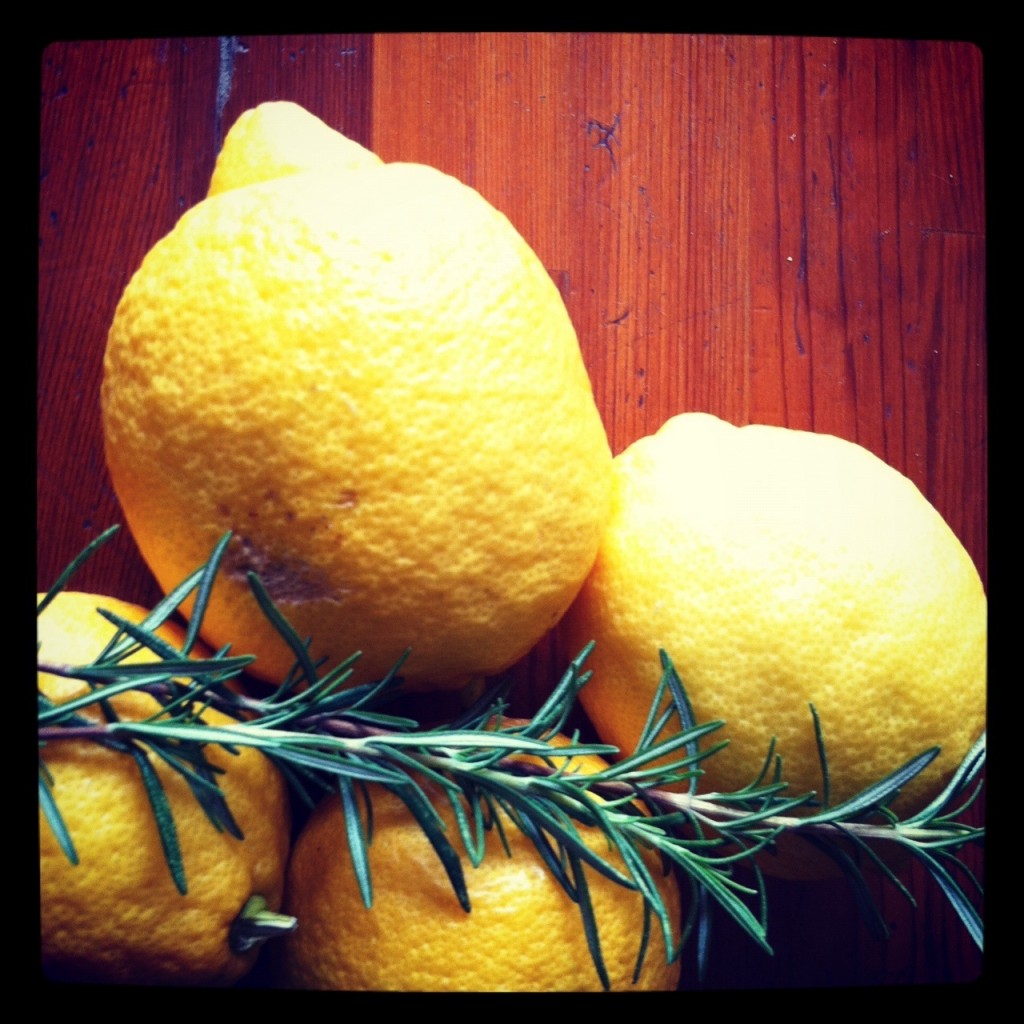 <...